enter projects asia reveals the design and construction of 'project rattan' interior for the vikasa yoga headquarters in bangkok. the space is comprised of a series of free-form yoga pods — two public and two private pods with a lobby area and luxury bathrooms integrated seamlessly into the layout. using their signature geometries, enter projects asia facilitated the fusion of 3D technologies with local thai craftsmanship to bring nature to an urban context. all elements of the project were made from natural, local materials — thai hardwood, local black slate, bamboo and most notably, rattan. the result is a space of captivating calmness, cloaked in quiet contentment — an oasis of tranquility amongst the chaos of bangkok.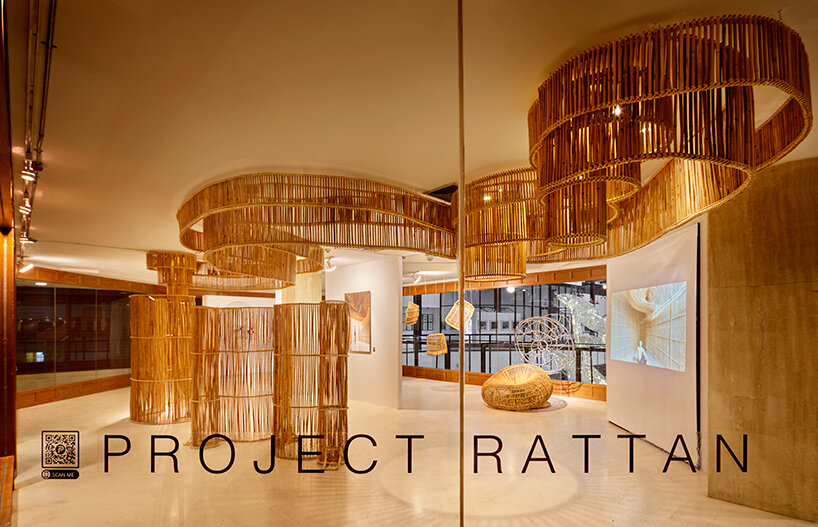 images by william barrington-binns
the 'project rattan' interior for the vikasa yoga headquarters is realized as a continuation of enter projects' signature style, fusing 3D digital technology with traditional arts & crafts. the enter projects team sought to incorporate natural, renewable rattan into the 9-metre-high space. by generating free-flowing liquid geometries, to mimic beer as it's poured into a glass. the results are awe-inspiring and showcase a new wave in eco-design using renewable materials to create visual & functional masterpieces.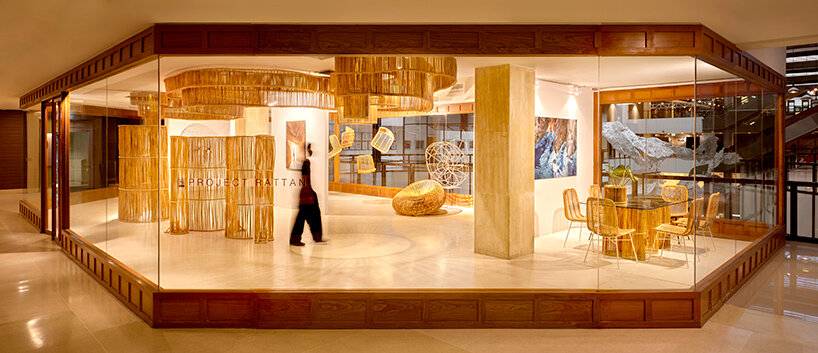 during the creation of 'project rattan,' the team at enter projects worked directly with locals craftsmen. founder patrick keane sought to preserve the history of thai traditional arts and crafts while in turn supporting the local economy and protecting the environment. in a market that is saturated with cheaper, inferior, and imported plastic products, project rattan have built a bridge for designers to connect with factory workers locally in rattan and bamboo crafts. by fusing high tech and low tech, the team brings beautiful, bespoke furniture that is ethically made, toxic free, and custom designed.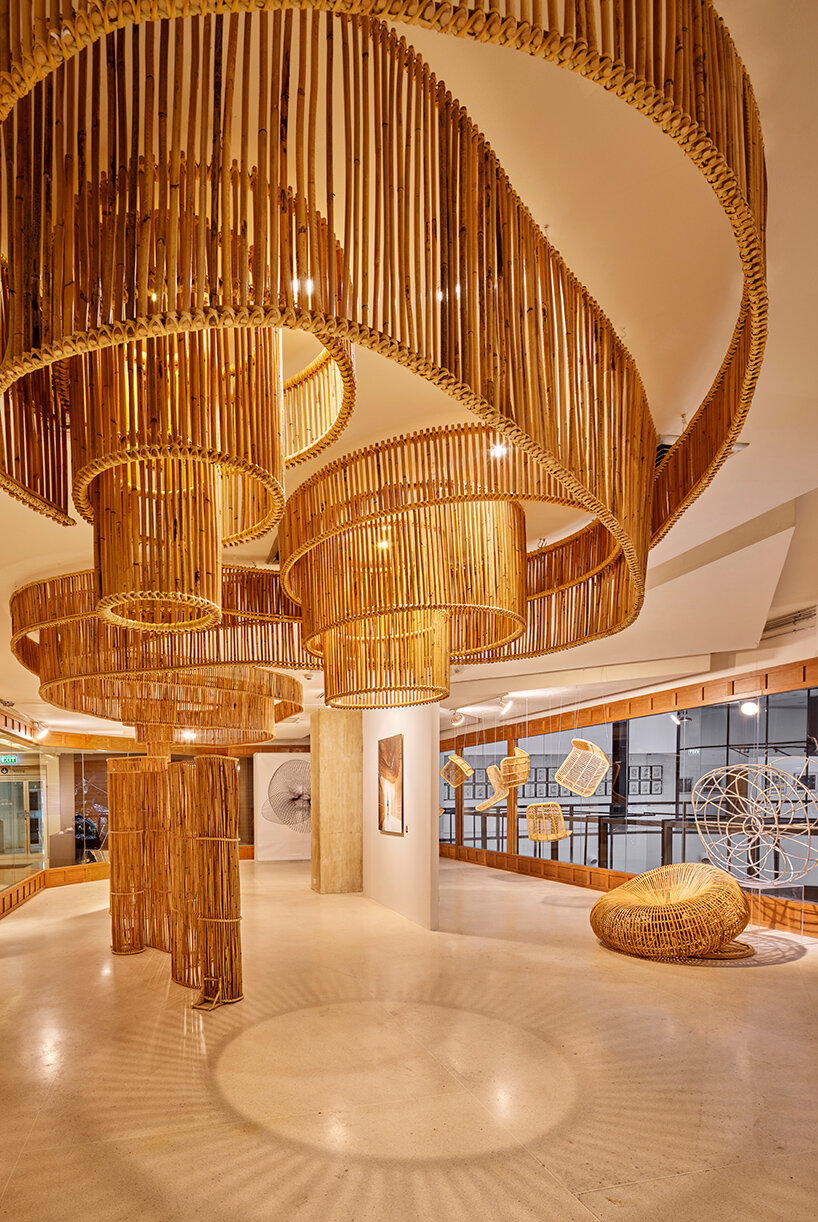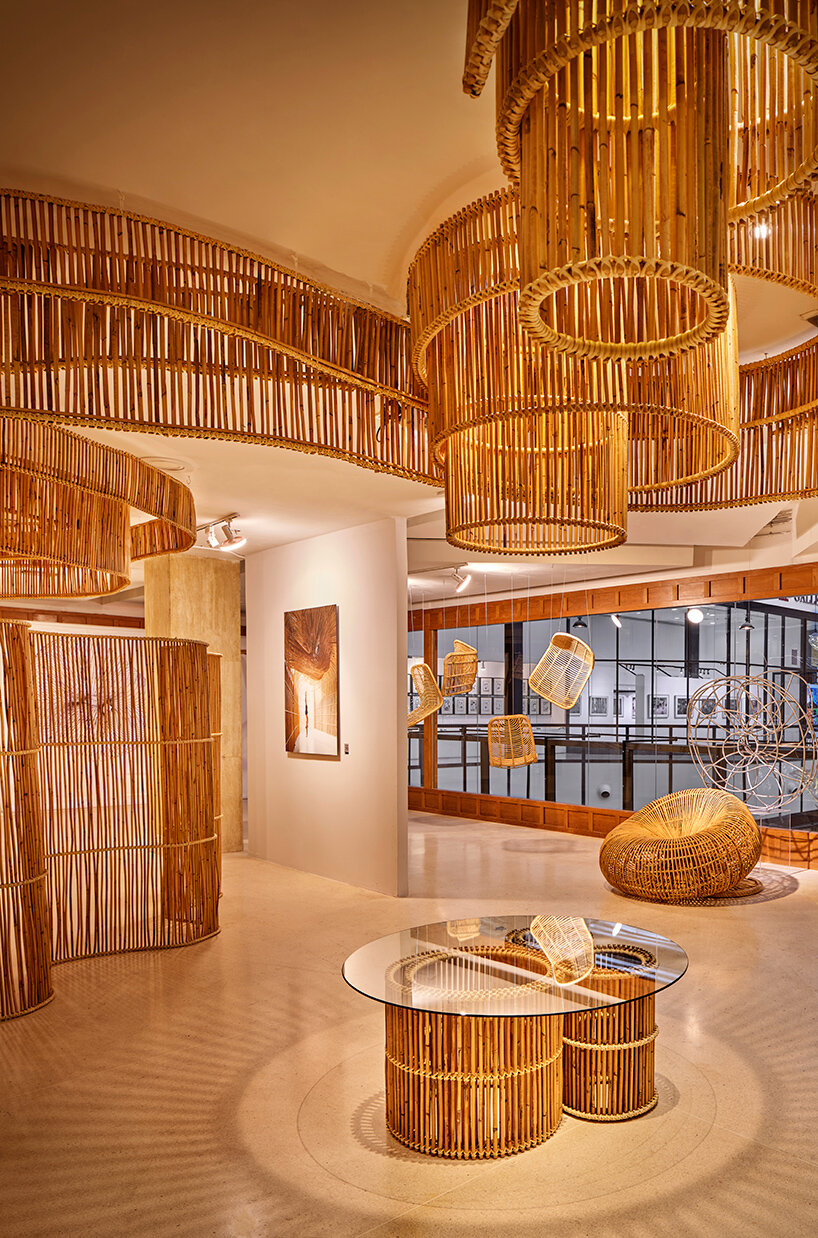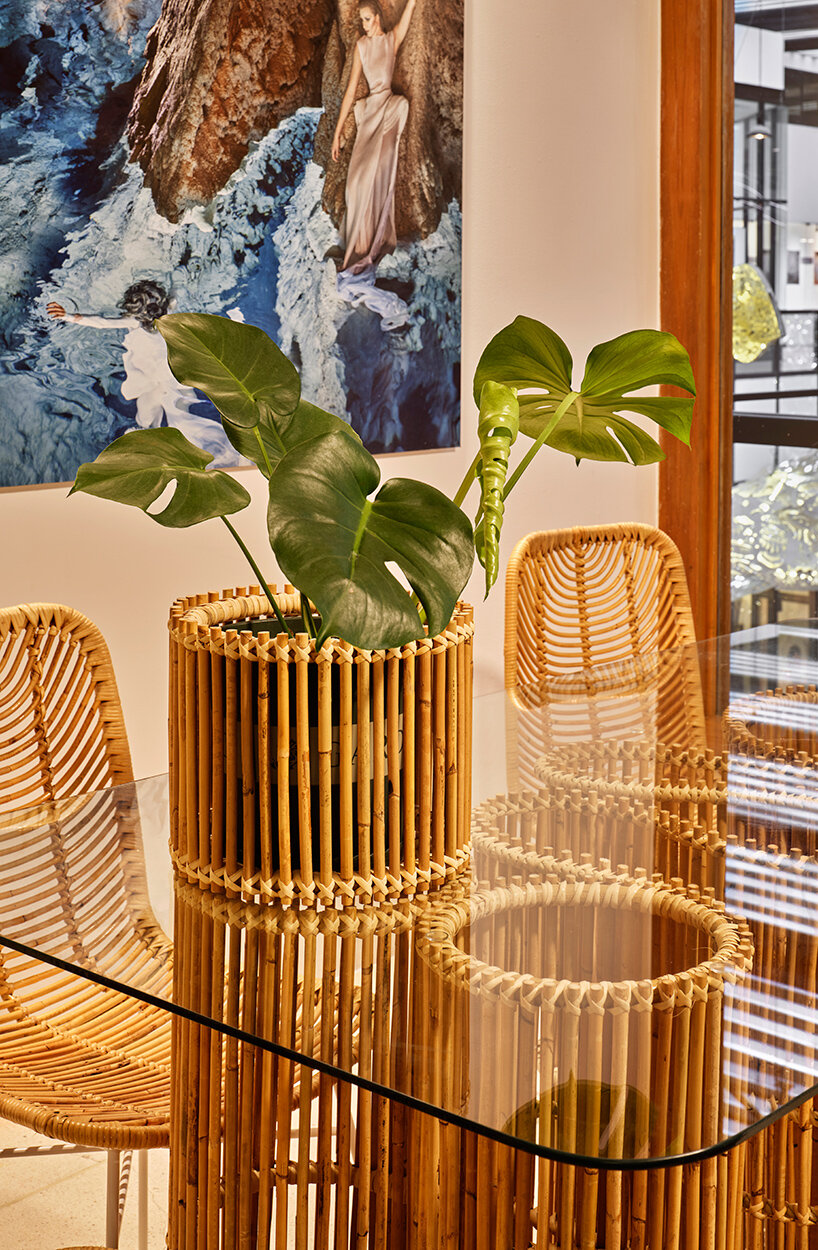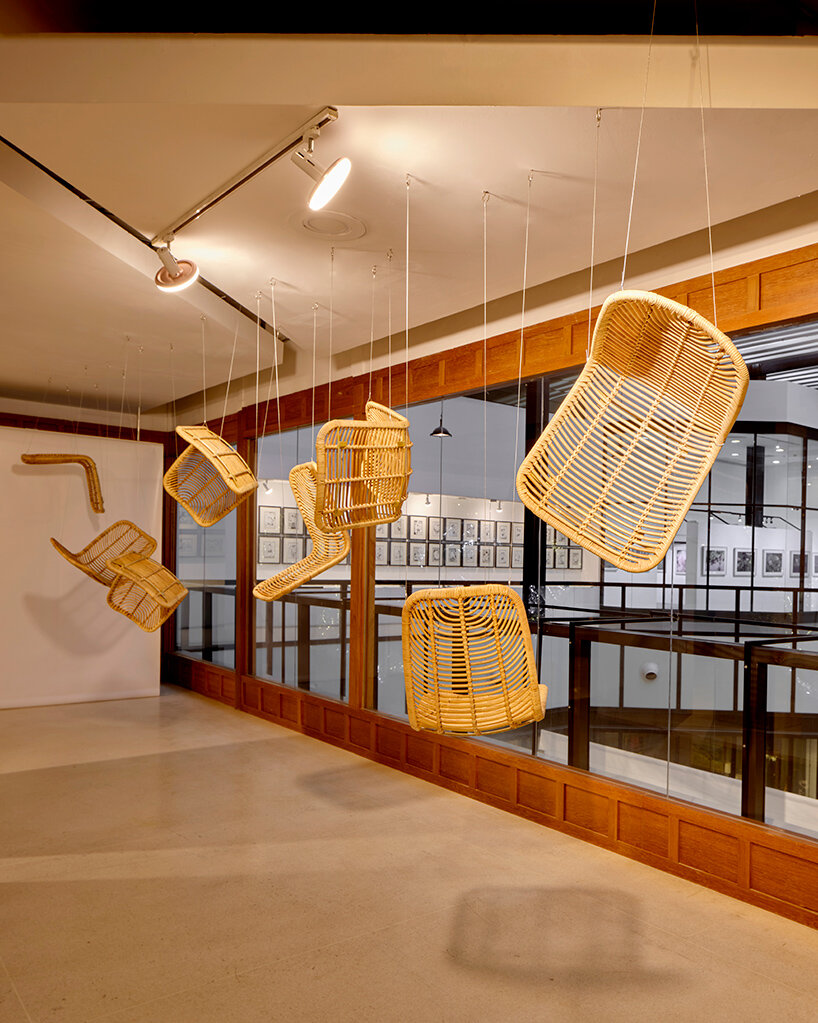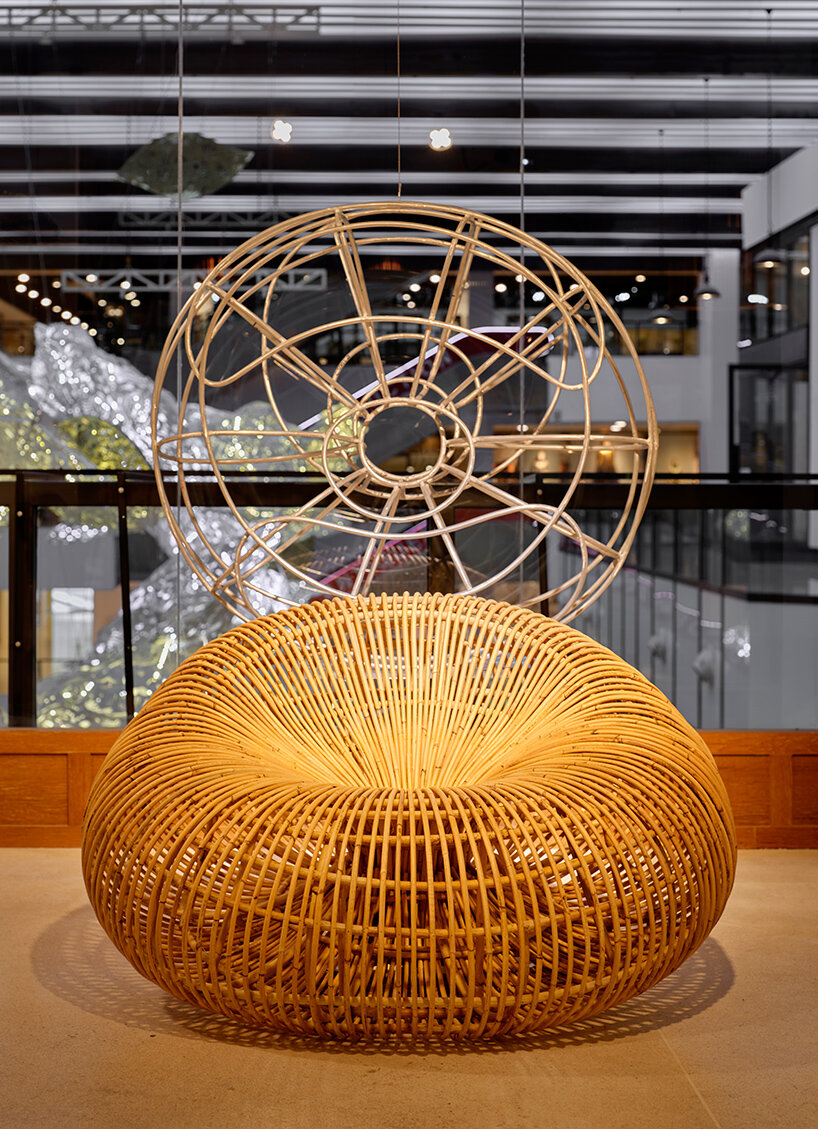 project info:
project title: project rattan
architecture: enter projects
location: bangkok, thailand
client: vikasa yoga
completion: february 2020
photography: william barrington-binns